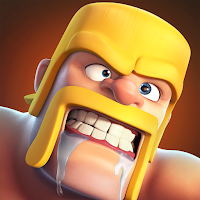 GAME INTRODUCTION
【Introduction】
Clash of Clansis a free, engaging strategy game available on both Apple and Android platforms. In the game we have to protect our tribe from the invasion of other tribes, and we should also build our own army and facilities to attack other people's bases. Once the game was released, it quickly attracted tens of thousands of gamers around the world and became the most popular game.
【How to play】
In the game, weasplayers will be allocated a small piece of land, and this small piece of land is a foundation for us to build our own tribe. The game has a single player mode in it. In this mode, we will not fight against other players. We freely choose some bases of different difficulty to attack. At the same time, we can also get some rewards when attacking the base quickly. Of course, if we fight with other real players, we will get richer rewards, because after all, if real people play games, the strategies used by the opponent will be more varied, and the corresponding difficulty will be higher.
This game has good controls and is very player friendly. If we are going to attack the enemy in the game, we must aim at the opponent, but thereis alsoadifference between this game and other games, because this game can automatically select the object we want to attack, so in the this aspect also provides some conveniences for players to quickly pass the level. In the game, we can choose how we want to lay out our army. Sometimes we don't need to passively strengthen our defense, because we will see that even if we strengthen our defense, our base will still be raided, so at this time we have to think of some ways to attack the other side. When we attack each other, don't try to find the perfect solution, because itrequiresus to use our strategic thinking to figure out the proper deployment. So from this aspect, this game gives us a lot of creativity.Different layout schemes are based on the final result we want to achieve. Sometimes we may think that resources are more important, and sometimes we may think that trophiesaremore important. So build your own base, strengthen your own defenses, and come up with your own offensive plan. I personally think resources are quiteimportant, because resources can help you buy some troops and even help you upgrade your base. Trophiesrepresent your achievements, which showsyou have successfully defended your base or successfully attacked the opponent. Rewards can bring you some sense of accomplishment.
【Audio】
The sound effect of Clash of Clans is very excellent, because there are many kinds of sounds in the game. The sound effects when we attack and when we are defending our armies are very suitable for the situation at the time, and it can also let us feel the tense atmosphere on the battlefield, and the sound effect is also very close to the nature and theme of this game. We can also be deeply attracted by it when playing the game.
【Graphics】
When it comes to this graphics, I think it is quite awesome for a strategy game, because we can clearly see the current design of our base on the map, and the layout of our army. And the entire scene design is kind of in retro style. Players can also feel the atmosphere of the battlefield when playing, and our experience of playing the game will also be enhanced.
【Game review】

Clash of Clans allows you to form your own tribe, and you can also join other people's tribes. As long as you are in the tribe, the members of the tribe can provide some troops in the tribe. When your own tribe is invaded, other tribe members can also help you protect your tribe. So, if more players join your clan, or if you are in a large clan, the chance of your base taking damage will also decrease. When joining a tribe, we can also have a battle between tribe and tribe. The final criterion for judging victory is which tribe can do more damage. It is worth mentioning that the rewards for players in this game are very rich. Whenever you complete a level, you can see that your clan has been upgraded, and you will also get some equipment, which can help you enhance your defense of the current base. Sometimes we can also get some stronger units. Each of these units has his own unique characteristics.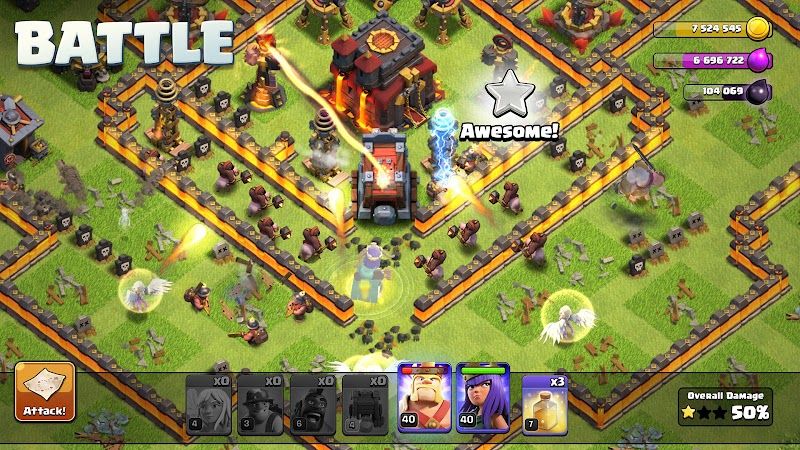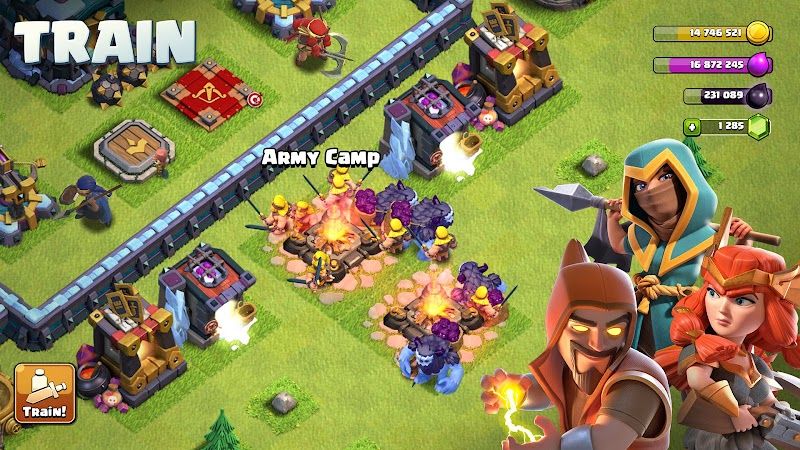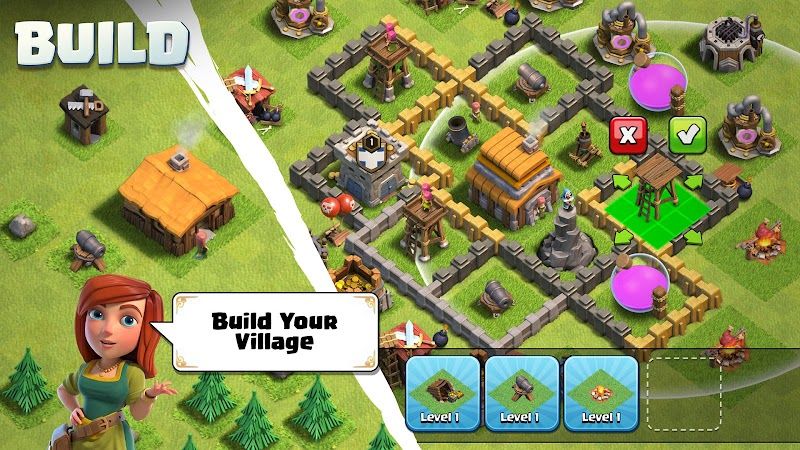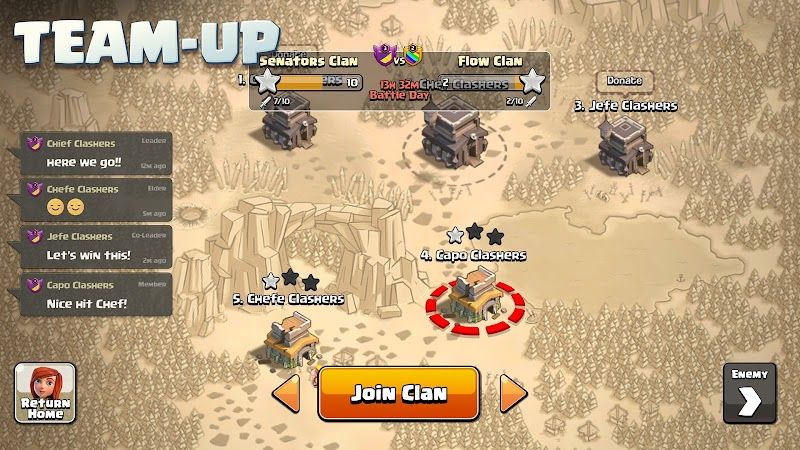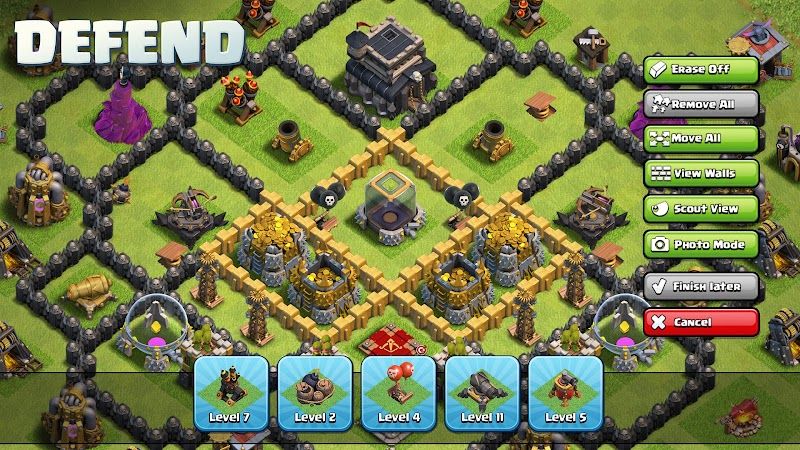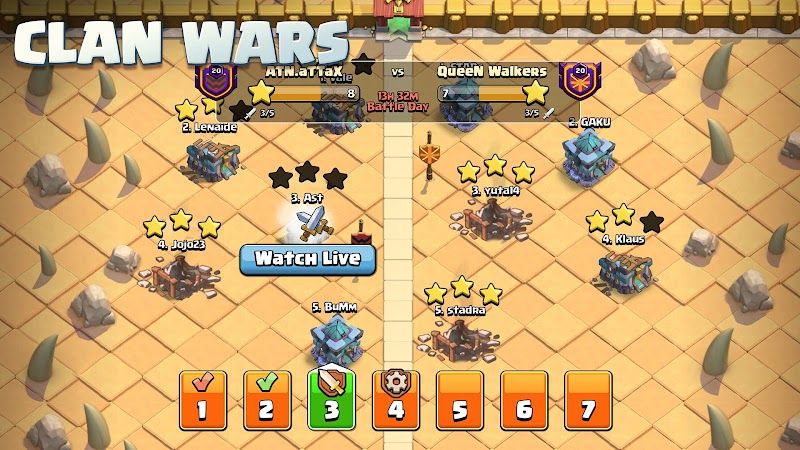 Advertisement
Get The Game
App Store


Google Play


We only provide official apps from the App Store and Google Play, which do not contain viruses and malware, please feel free to click!
Do you like this game?
Yes

by selecting
by selecting

No
Advertisement