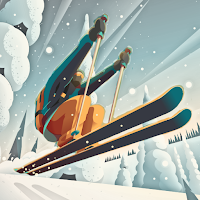 Size :
Depends on equipment
GAME INTRODUCTION
【Introduction】
Grand Mountain Adventure is a snowboarding adventure mobile game designed and published by a Swedish developer called Toppluva ABin the year of 2018. It is available for both IOS and Android users to play. In this game you have the chance to explore different mountains and enjoy your skiing. And every mountain is full of a wealth of various difficulties ranging from time trails and big air jumps. After successfully completing those challenges you can have access to Ski Passes which can help you unlock brand new ski lifts and other sections of the mountain.
The game allows us to adjust our settings in order to have better control of the skiing, which is very friendly to players. And in the process of the game, we may encounter some obstacles, which is also nice to exercise our reaction speed and ability
In this game, you can become a skier in a mountain to explore the different scenery in the process of avoiding some obstacles and aiming for a high score. We have to collect some unlockables. For newcomers, this game may not be an easy game, but we can also learn some skills, so we can play in the game more smoothly. This game provides a very large number of game modes for us, and we have different equipment to choose from, also a lot of mountains to explore.
The most difficult part of the game is the slalom, in which we will have some time limits, and the game will set up different obstacles to obstruct our process in every possible way. But each mountain we face just a limited number of challenges, so we need to give ourselves a little incentive after completing one challenge after another. The gameplay is relatively simple, we just need to slide our ski pole, so that we can complete some skiing skills. We need to understand how can we use our fingers on the screen, for example, we can slide the screen left and right, which is to change the direction of skiing. We can also long press the screen, so that we can do a back flip, or we can slide the finger forward, so that we can do a front flip. In the process of the game, we might as well always check the map, the map means different challenges, so we can see the characteristics of the map, and then guess where the obstacles we encounter may be. We can also seek some help on the way to ski, because the interface of the game will provide us with a button that allows us to get the help we want in a timely manner.
【Audio】
The game's sound effects can be said to the most soothing aspect. They are very comfortable to listen to, and the music is very quiet, because the whole process of skiing in the environment is with no noise, which can also provide us with an immersive game experience.
【Graphics】
The map and landscape design in the game are all accurate. When we slide on the snowy road, we can also see a long trail behind us. These are very realistic. Moreover, we are able to see the surrounding environment clearly, so as to avoid hitting any obstacles during skiing.
【Game review】
Grand Mountain Adventure can train our speed, as well as our courage and skiing skills. Although the skiing skills we use in our daily life depend more on the cooperation of various parts of our bodies, however, in this game, this game is very dependent on the flexibility of our fingers. The overall control of this game is very smooth, and you won't feel any delay, which can also add a lot of fun to our game experience. Secondly, the rewards of this game are also very rich. We can unlock many new mountains, and we can use the money to buy new equipment and so on. Although the difficulty does increase with time passing, it never gives you a feel of frustration. Instead you just have the urge to challenge again.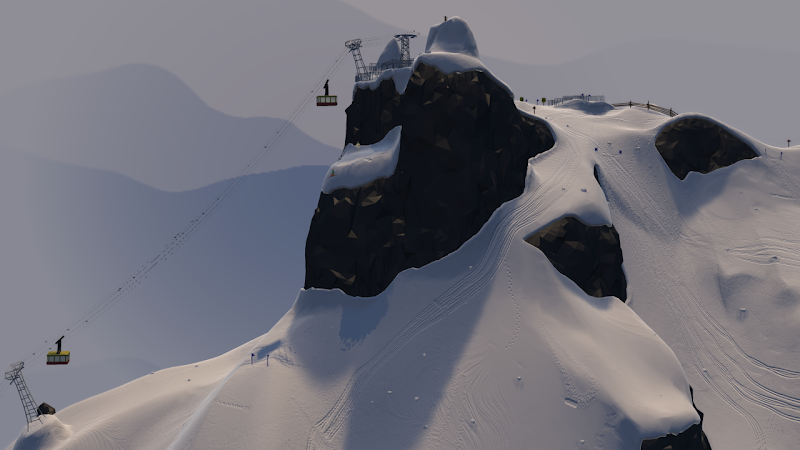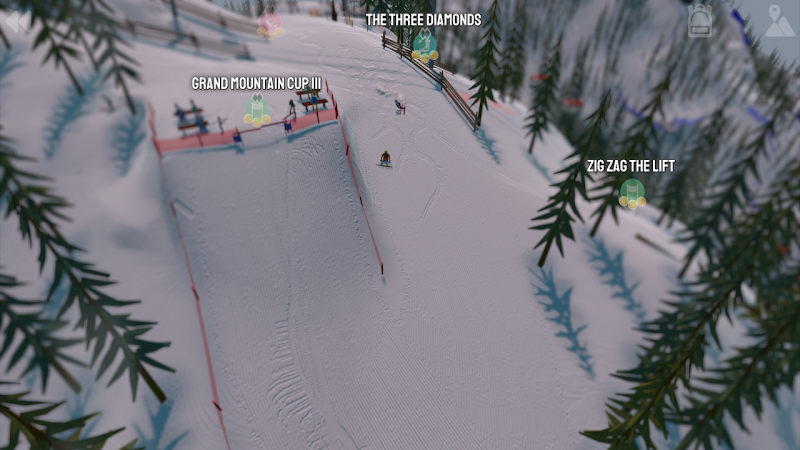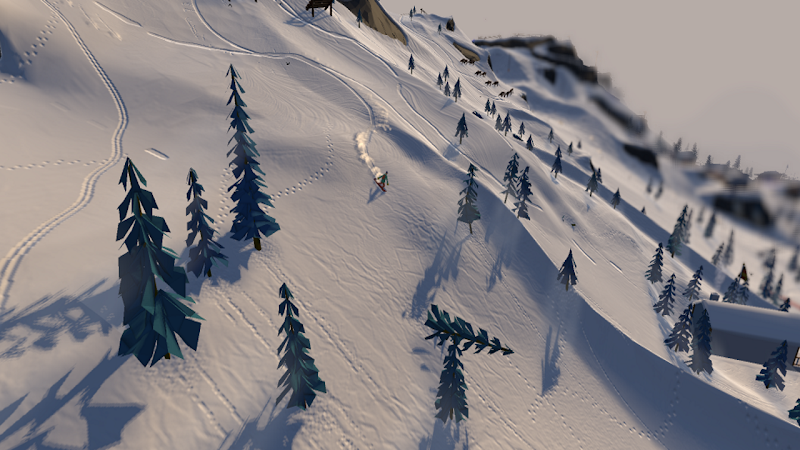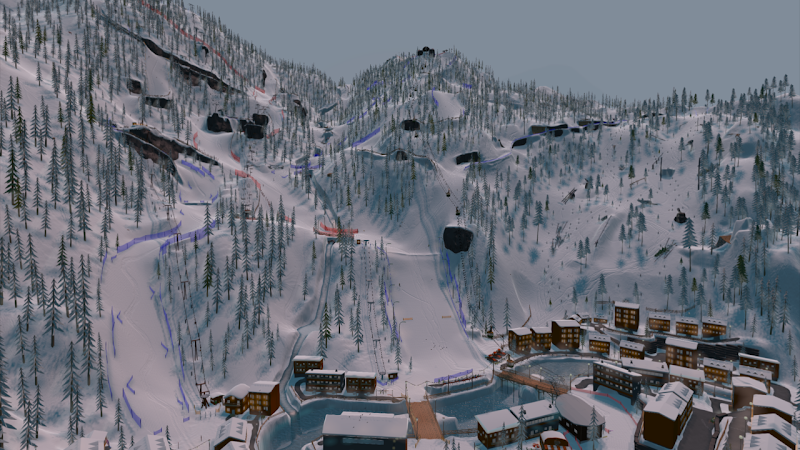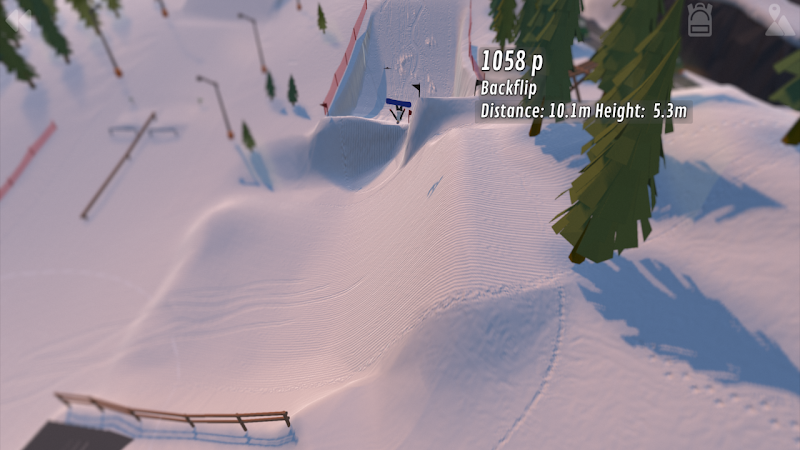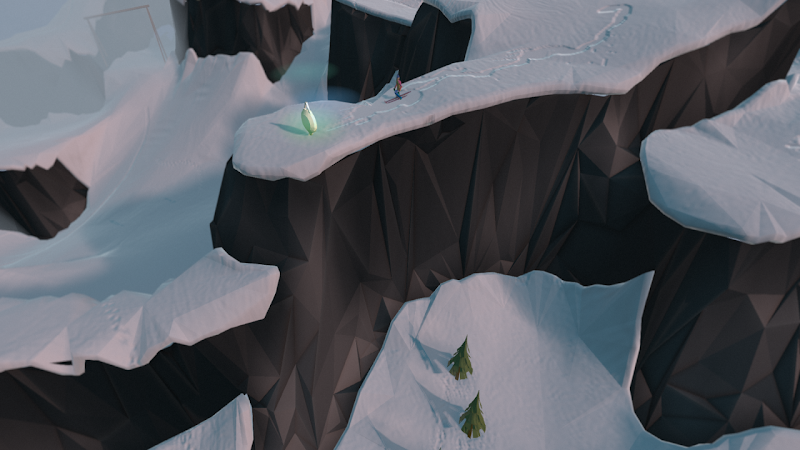 Advertisement
Get The Game
App Store


Google Play


We only provide official apps from the App Store and Google Play, which do not contain viruses and malware, please feel free to click!
Do you like this game?
Yes

by selecting
by selecting

No
Advertisement