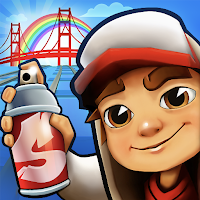 GAME INTRODUCTION
【Introduction】
Subway Surfersis a classic yet fun free endless runnergame. In the game playersplaya role called Jake, who surfs the subways and tries his best to avoid angry inspector. As Jake runs, he can collect some coins floating over the trail.
【How to play】
In the game, the character will keep running on the track of the train station, trying to avoid being chased by the staff. At the beginning of the game, we can choose different scenes. When we run, we can collect a lot of coins on the road. Coins can help us upgrade our tools, and they can also help us unlock some new characters. Sometimes some mysterious boxes may appear during the running. At this time, we also need to keep going to make our scores higher. Because this game can be tied to our Facebook and other social accounts, if our scores are high, we can also get a strong sense of accomplishment. Although this game looks simple, it actually depends on some of our keen reaction abilities. We usually need to use two fingers when running, which is convenient for us to control, so try not to choose one finger and it is not efficient. In the game, it is inevitable that when the reaction speed is not fast enough, we will be hit immediately. We can use one or some tools to help us prolong our running. These boosters can be obtained during the game, and we can also extend our use of boosters, which can be achieved by upgrading boosters in stores.
【Audio】
In terms of audios, the sound effects of this game can attract our attention most when we open the game. Because we have to keep running in the game, we need some upbeat sound effects of the game to help you have this strong desire to keep running forward. Moreover, the sound effects of the whole game are fast-paced, but not very loud, so that we can get a good game experience in the game.
【Graphics】
In terms of visuals, the overall picture of the game is very animated, which can make players easily feel that the characters of the game are lovely and the scene is very beautiful.
【Game review】
As a runner's game, I feel like the key point is its game control and its smoothness. It must be excellent, which can be reflected well in this game. When the game character is running on the track, as long as we have enough reaction ability, we can avoid the oncoming train without feeling that some delays which may cause us to fail in the game. When we are unfortunately caught by the staff of the train station, the scene in which we are caught is also very funny and can make players laugh. If we fail, we can challenge again. What's more, the gameplay doesn't require players to learn too many skills, which objectively enables players of all age groups to join the game. Therefore, we might as well regard this game as a kind of entertainment that can be used to pass the time at any moment, and it doesn't take too much time to play at each level. It's just that in the later stage, the game is a greater test of reaction ability. All in all, this is a game that feels like it can be easily finished without much preparation. Of course, if we want this game to be more competitive, we can also invite our Facebook friends to join this competition and see who can have higher scores.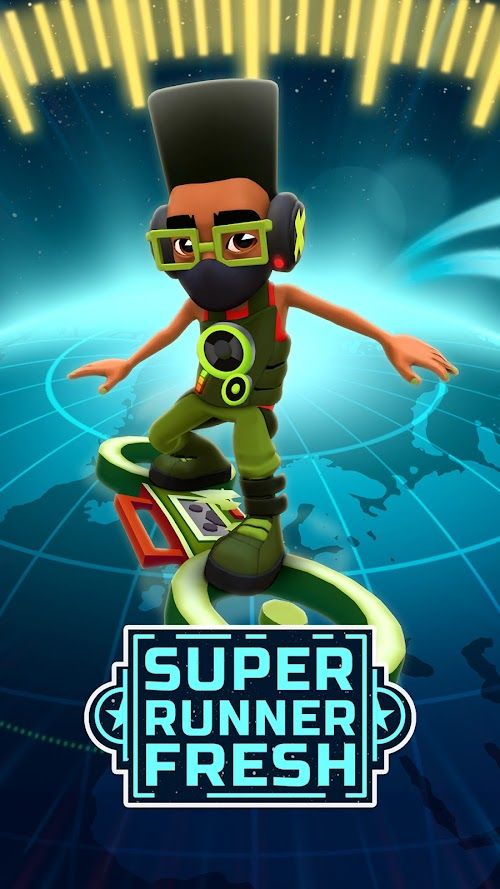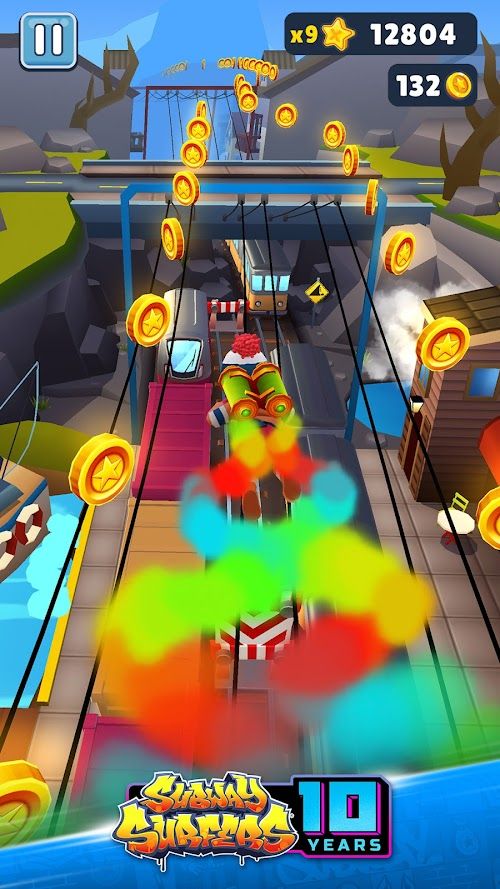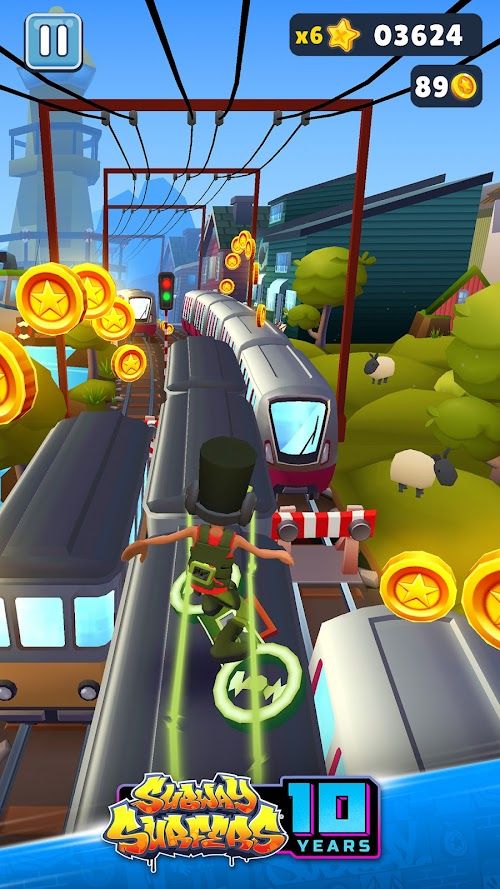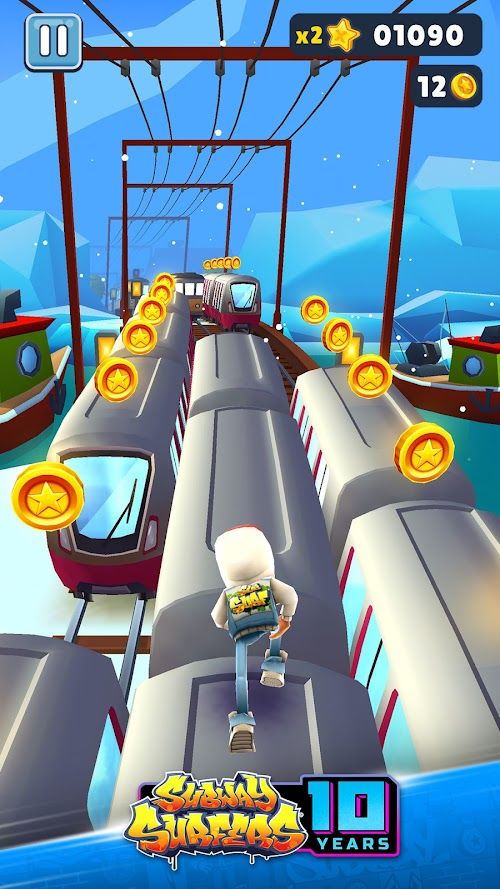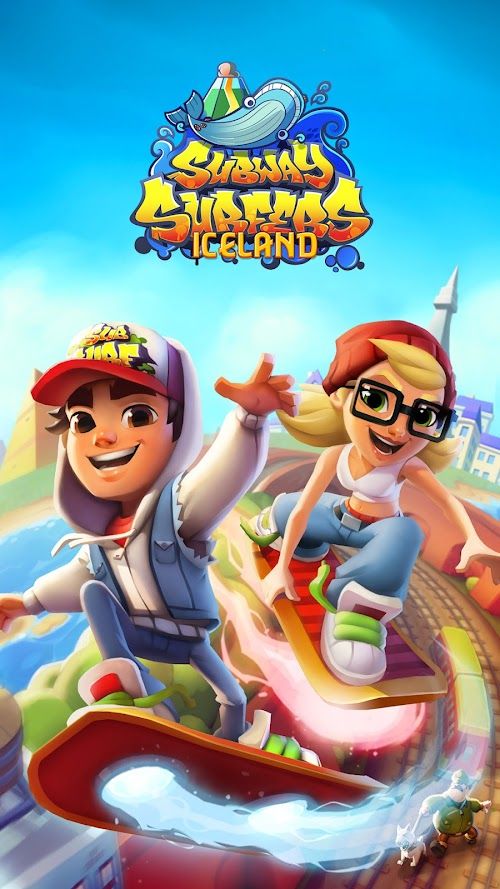 Advertisement
Get The Game
App Store


Google Play


We only provide official apps from the App Store and Google Play, which do not contain viruses and malware, please feel free to click!
Do you like this game?
Yes

by selecting
by selecting

No
Advertisement