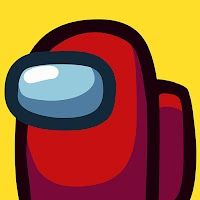 Developer :
Innersloth LLC
Developer :
Innersloth LLC
GAME INTRODUCTION
【Introduction】
Among Us is a online multiplayer mobile gamedesigned and launched out by American game studio called Innersloth in the 2018. The game was inspired by one science fiction horror filmand received popularity once it was released. And it is available on Android and IOS devices. Among Ushas aspace theme with asetting in which players are like cartoonastronauts.
【How to play】
Among Us is a multiplayer game, which can support 4~15 players at the same time, so we can invite our good friends to join us in this game. There are many characters in the game, and different characters have different identities. For example, there will be engineers, scientists, guardian angels and so on. They also have different responsibilities and abilities. After entering the game, a maximum of three players in each game will be randomly selected by the system to become impostors. When we are selected by the system to become impostors, there are only two fates for us, either to be discovered by crew or to kill the crew. Correspondingly, if we are the crew mate, if we want to win, we can choose to complete all the tasks in each round or identify all the impostors. So from this point of view, we have more than one way to win, and our odds are quite good. When we meet any of the above conditions, the system will end the current competition. The game also contains many small games, which are the tasks to be completed as crew mates. These tasks may be small mazes. There are also some votes in the game. When any player is regarded as an impostor by the majority of the group, they will be expelled from the team, and then they will become ghosts. But after they become ghosts, they can still continue to play in this game. Because ghosts can help those surviving teammates to complete their tasks and find out who is the saboteur in the whole team.
【Audio】
All kinds of sound effects, including the lamp repair, and the sound of killing people and opening the door, are very realistic. So this audio-visual can help us to play this game in an immersive way, and this game audio also has a mysterious and suspenseful vibe.
【Graphics】
Although the design of this game is very simple, the style and other aspects like menus show minimalism. So we can enjoy the fun of this game very much when playing.
【Game review】
This game can be quite challenging, and it can train our logic thinking well.If we play a role as impostors, we will also get a fake task list to mix in with crew mates. But when we do the task, we can't let those crew mates find out. Comparatively speaking, crew mate's task may be easier because we can walk everywhere in the map. There are some security cameras and management systems, which can let crew mates find any mysterious and suspicious behaviors. When impostors are found doing anything suspicious, they can use the vents on the map to escape in time, so as not to be caught red-handed. This is a game that tests our teamwork ability as well if we play a role of crew. In the game, we have many maps to explore constantly, and there are different roles for us to choose from. Our movement in the game is also very fast, which can facilitate us to expose any impostor's crimes, and we also have many options that we can customize ourselves. For example, we can customize our spacesuits, change the colors, hats and pets. Some things need to be paid for, but most of them can be played for free.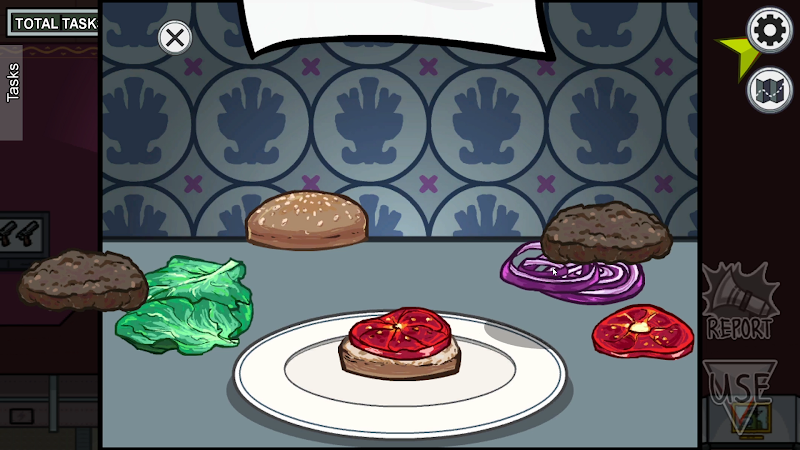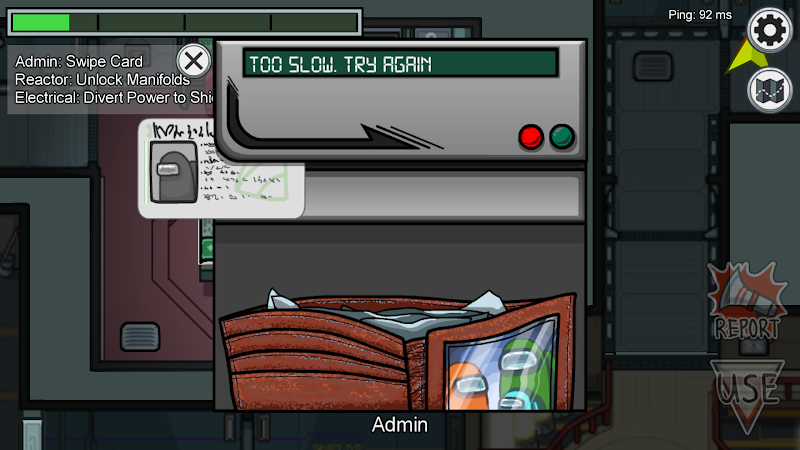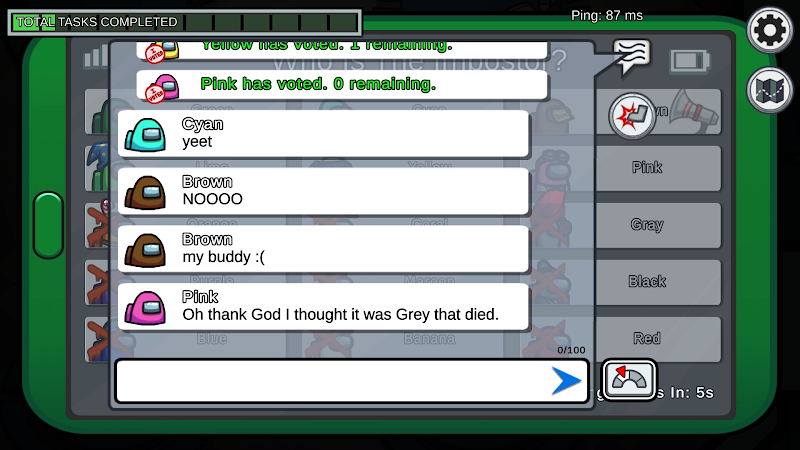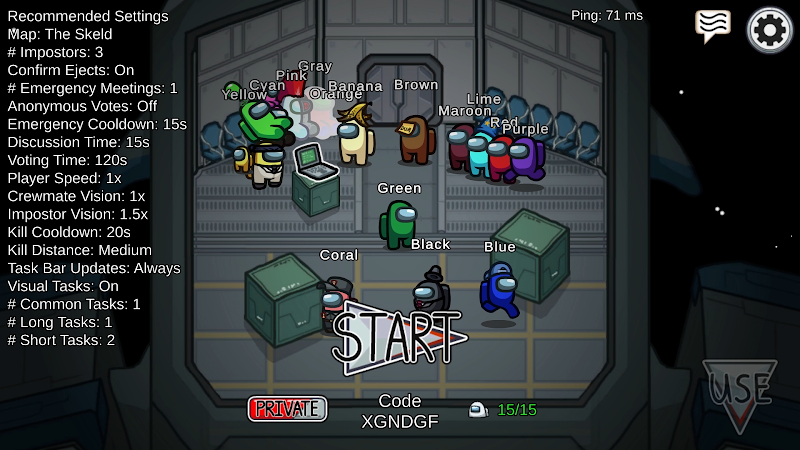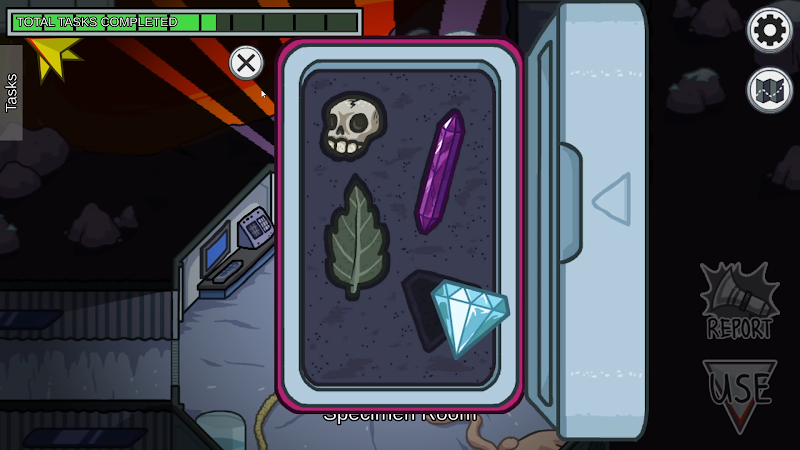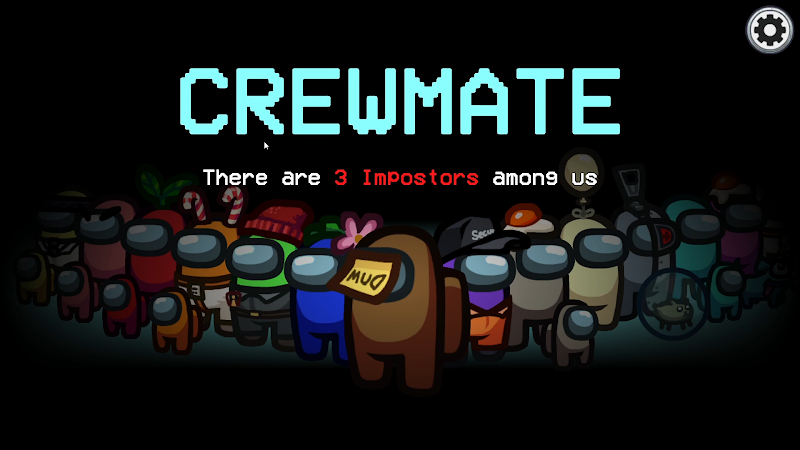 Advertisement
Get The Game
App Store


Google Play


We only provide official apps from the App Store and Google Play, which do not contain viruses and malware, please feel free to click!
Do you like this game?
Yes

by selecting
by selecting

No
Advertisement