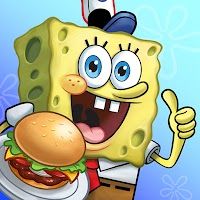 SpongeBob: Krusty Cook-Off
Developer :
Tilting Point
Developer :
Tilting Point
GAME INTRODUCTION
【Introduction】
SpongeBob: Krusty Cook-Off is a free to play restaurant management game, where you can experience the process of running a restaurant and making food. You can prepare a lot of delicious sandwiches for customers, as well as a very wide variety of drinks. You can also decorate yourown restaurant. At the same time, thisgamecan make youfeelvery nostalgic for SpongeBob SquarePants.
【How to play】
When entering each level, we will notice that there are some dialogues. Most of these dialogues are between SpongeBob and Patrick, but also sometimes with Mr. Krabs. In this dialogue, we can also see the requirements that will be added inside this new level.
The game is designed to reasonably increase in difficulty level by level, each level will have a goal that we need to accomplish, such as how many coins to earn, or how many dishes to collect, and as you upgrade the level, the number of coins will not increase steeply, but slightly, so that you will have a process of adaptation at the next level.
One of the more difficult things about playing this game is that as your level increases, the number of guests will also increase, and their requests may become more diverse. For example, some guests will ask for pancakes, and also ask for toppings on top of the pancakes. So we have to remember what their requests are and then provide them with the food they need without mistakes.
In the game we can use our coins to buy special tools, some of which are free. We can also buy some plates or some special spices and so on. Better equipment means that our food making will be more efficient and the guests will have a better experience. And we can also have the freedom to decorate our own kitchen in the game, so we can go to the kitchen to add some boards, new tables, chairs and so on, so we can also take care of more guests. We can also go to buy some balloons, so that the whole restaurant looks a bit cozier. After completing some tasks, we can click on the achievements column in the menu, then we will get some diamonds. These achievement tasks are very simple, for example, we are asked to get 20,000 gold coins to earn one diamond. These diamonds are quite useful. If we are not satisfied with SpongeBob's current style, we can go to help him change an outfit. Of course, more beautiful clothes and equipment mean more diamonds, so we have to continue to grow in the game. All in all, this game is very playable.
【Audio】
This game has some quiterhythmicsound effects,which are suitable for the restaurantatmosphere, so we can enjoy an immersivegame experience. At the same time,some sound effects will also be related to the ocean. And some bubble sounds arevery attractive.
【Graphics】
Speaking of the game's graphicquality, I think the game's graphicsis unparalleled. The various scenes inside the game are very similarto the scenesofthe cartoon, which will give you a very strong sense of familiarity.
【Game review】
When we enter the game at the beginning, we will have a small tutorial of the game, then we just need to follow some hints on the screen and do it without hitch. In each level we will have some small goals to complete, and we can go to follow the steps shown in the game. The most important thing we need to pay attention to is to control the time when baking the pancakes. We will see that there are some alarm clocks, when they go off, we should flip our pancakes so that they will not be overcooked. We just need to prepare the food according to the guests' orders. When they are satisfied, they will give us some good comments and also some gold coins that we can collect.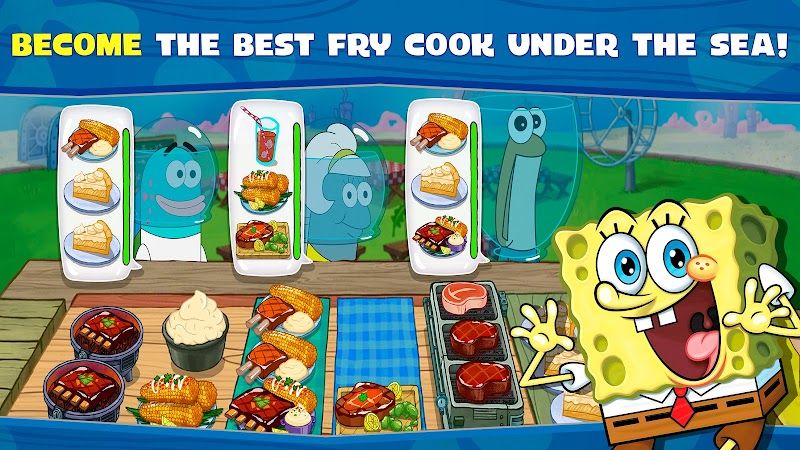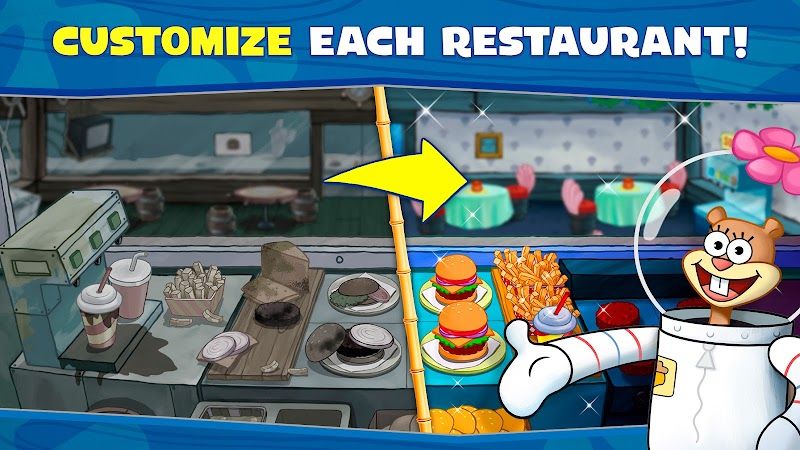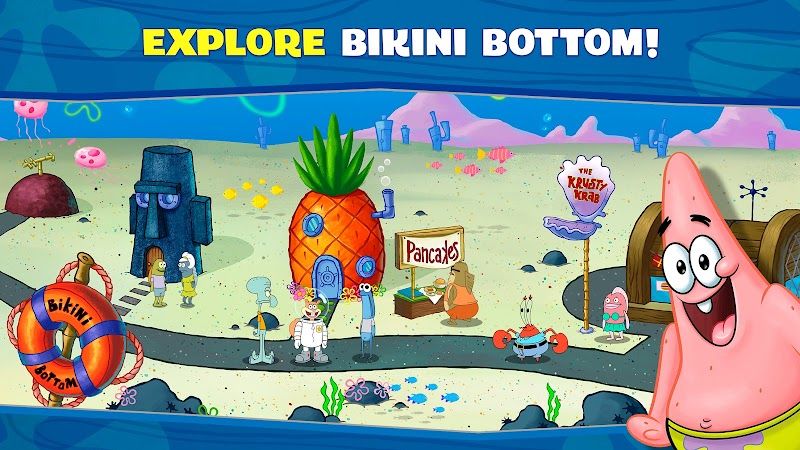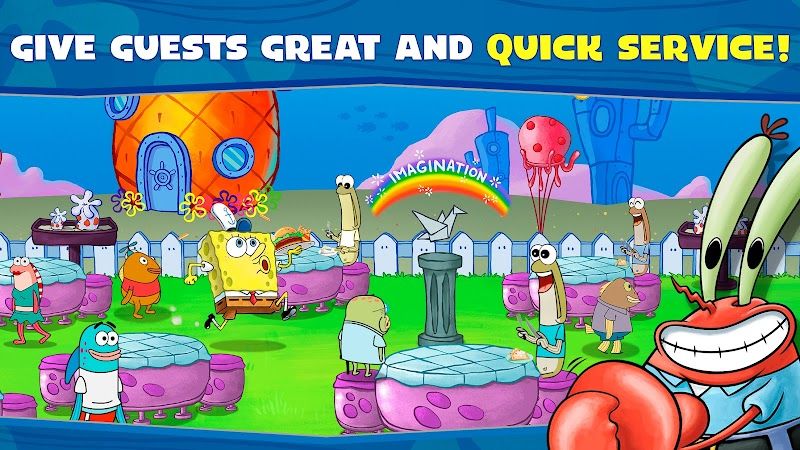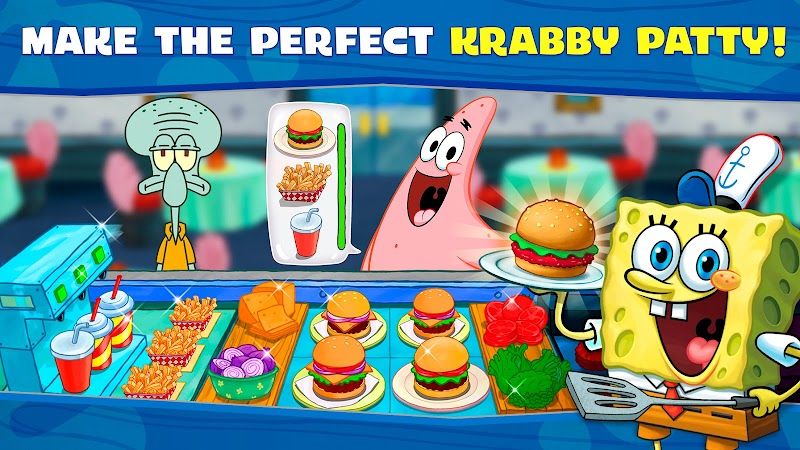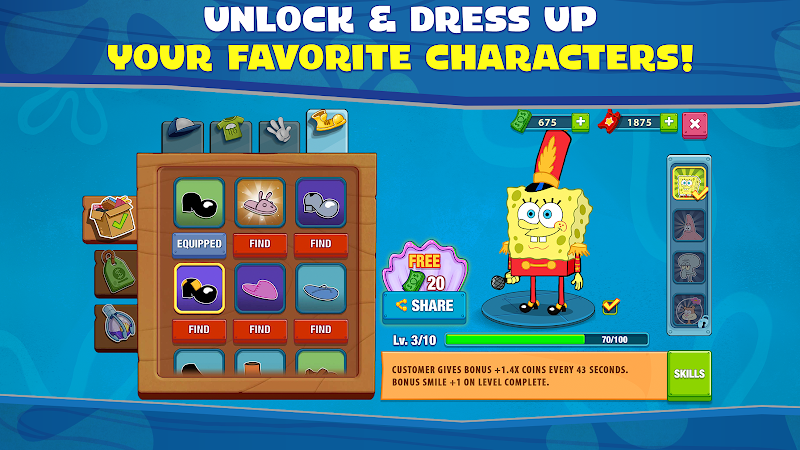 Advertisement
Get The Game
App Store


Google Play


We only provide official apps from the App Store and Google Play, which do not contain viruses and malware, please feel free to click!
Do you like this game?
Yes

by selecting
by selecting

No
Advertisement