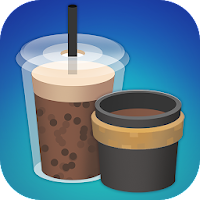 Developer :
StarBerry Games
Developer :
StarBerry Games
GAME INTRODUCTION
【Introduction】
Idle Coffee Corpis an addictive and fun business simulation game, andin it we as players are running a coffee shop. This coffee shop will havea lot of customers every day,andwe have to find a way to make this customer satisfied with the coffee we make, but also to make our coffee shop revenue increase. In the coffee shop we can also go to find some help, because sometimes our coffee shop will really be short of staff. In addition,we can use the money to expand some of our equipmentas well.
【How to play】
The gameplay is not very complicated and not thatdifficult. But since it is a coffee shop, trying to increase revenue is the primary purpose. We also need to make good use ofa reasonable and flexible use of our resources to attract more guests in a more efficient way, and then be able to developour coffee shopmore to get more money. First of all, we must pay attention to the role of the manager, as we know that in real life each store also needs to have a manager. We can go to recruit some managersby tapping one button on the wall, and afterwe recruit the manager, it is also necessary to constantly let him upgrade.In addition we also need to understand that the core of our coffee shop should be coffee, sowe neednew coffee.We can see behind us on the blackboard is already listed what we already have in this cafe. We can also go to click some buttons on the screen to develop new coffeewhich may attract more customers.Then we can also click some buttonon our station,by tapping that wecan go to upgrade our station, but each upgrade will cost some money. We can continue to upgrade, and the maximum level of our station is 750. Don't forget tobuy more stationsso that we can deal with more customers. Sometimes you will get some boxes with some mysterious cards inside, and you can go through some cardsand pick one. Some can help youincrease the goldcoins,andsome are anew kind of coffee.You can explore them level by level in Idle Coffee Corp.
【Audio】
In terms of the audio,the game's sound effects I thinkareactually soothing. We can hear some backgroundmusicin the coffee shop, which is the kind of musicthat can be played in a real cafe, and this is also compatiblewith the whole atmosphere of the coffee shop. It is hard for us not to have an immersive game experience in it.
【Graphics】
One of the things I am satisfied with in Idle Coffee Corp is the cleanliness of the game interface. We can see all the internal environment and details of this coffee shop. In addition, we can also see how many customers are queuing up to buy coffee.
【Game review】
One of the things I like about Idle Coffee Corp is that it gives us some clear guidance when we first start playing the game, including where we should click, and how to hire some managers and so on. Therole of the manager is to help us take on some of the workload. Moreover, the environment of the coffee shop is very clean. The decoration in the whole shop has its own uniqueness, so when we see these different designs, we feel really comfortable, which can make you feel that this game design is very thoughtful.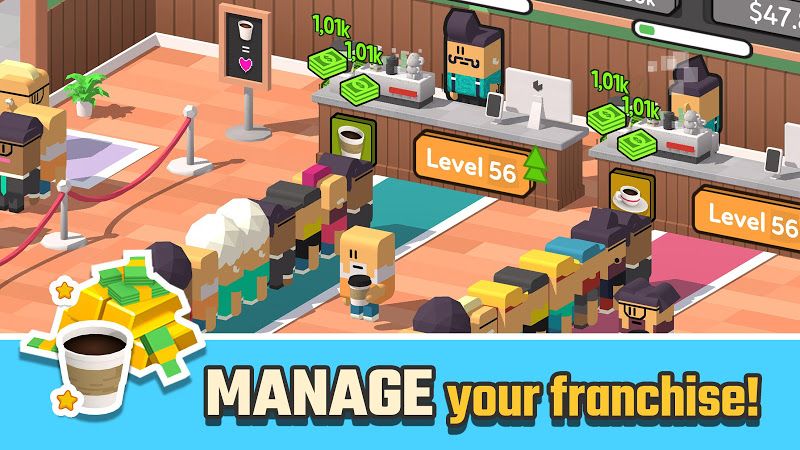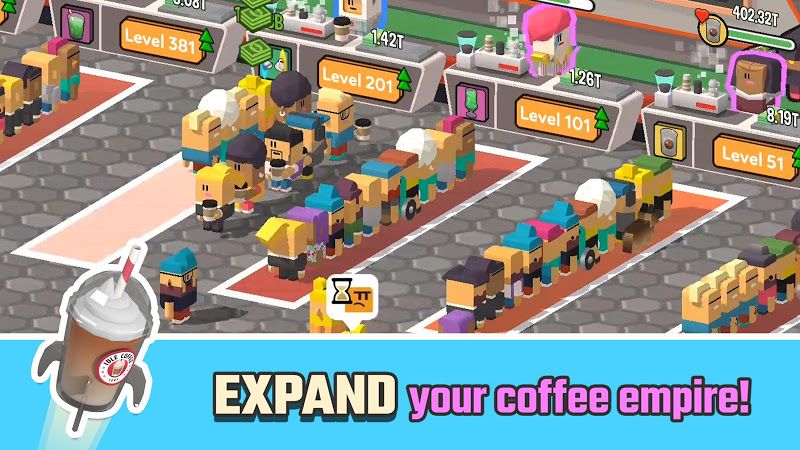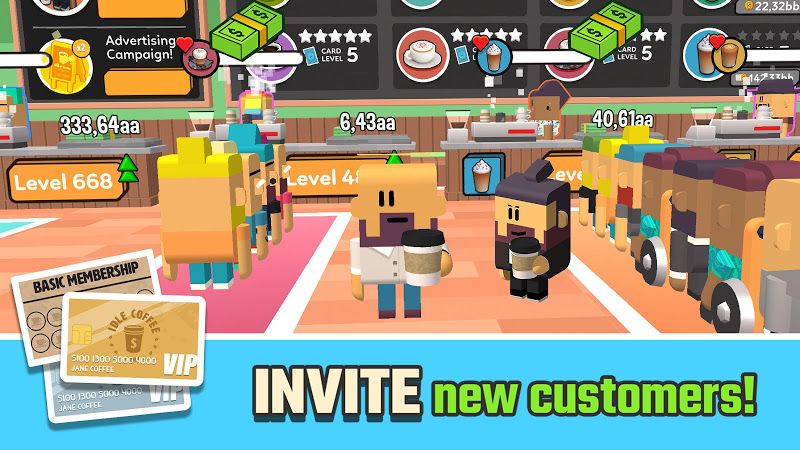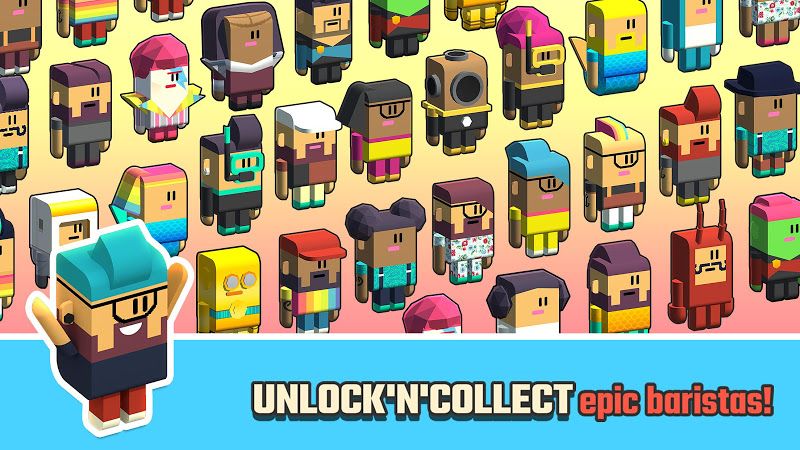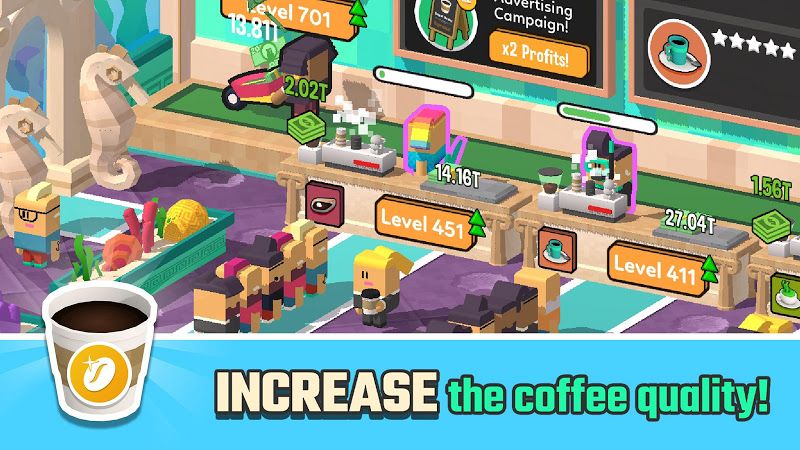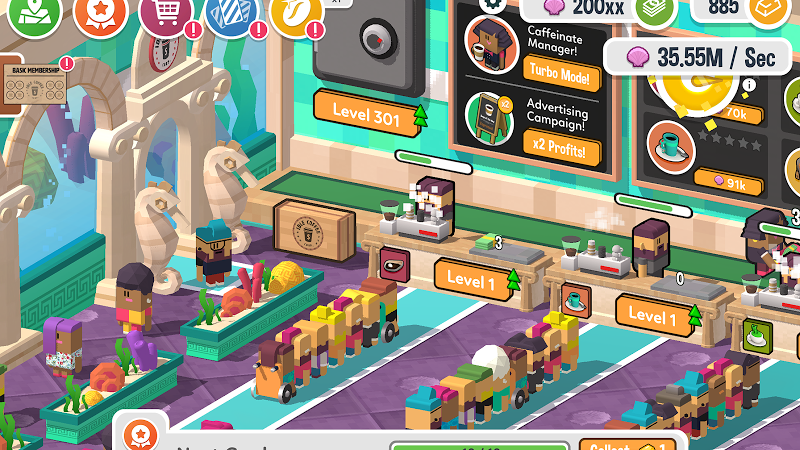 Advertisement
Get The Game
App Store


Google Play


We only provide official apps from the App Store and Google Play, which do not contain viruses and malware, please feel free to click!
Do you like this game?
Yes

by selecting
by selecting

No
Advertisement