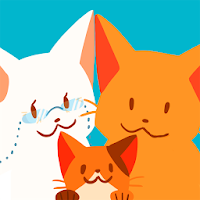 GAME INTRODUCTION
【Introduction】
inbento isa puzzle game based on the theme of food in which players have to place sushi in different bento boxes. And this game also provides players with a variety of recipes which can teach players how to cook and also help them solve the puzzles in the meanwhile. It was created and published in the year of 2019.
【How to play】
This game is essentially a jigsaw puzzle, in which each part of the puzzle is made of sushi, so in the game, we can arrange the final figures according to the type of sushi and the shape of the whole lunch box. This puzzle will ask you to make easy Japanese-style dishes by placing sushi and other ingredients into a square grid. And the design of this bento box is just like an actual bento which seems really clean. inbento has a simple idea and we do not need too complicated skills to masters it.
We can click on different sushi arranged in the lunch box, and then change their position. Of course, we can't change it at will, because we have to arrange it according to the recipe suggested. Eventually, we will see the desired pattern in the recipe, and at this moment, we will feel that this game is very healing. And the game is not that simple in the latter chapters. As the game level gets increased, puzzles become a group of coloured cubes.And this to some degree help players learn and understand more of this game mechanics step by step. When playing this game, we sometimes need to consider the number of steps, so we must sometimes adopt some strategies. This strategic thinking can't be achieved overnight, but if we keep practicing it, and when we have rich game experience, we would feel it more easy to deal with.
【Audio】
The music of this game is quite healing and warm, which can make players be cured in the process of playing the game.
【Graphics】
The game interface design of this game is very simple, which can make us feel very comfortable when playing, which is the embodiment of the Japanese style of this game. Its menu arrangement is very clear, which can make players not feel too much interference in the process of playing the game.
【Game review】
I think the most attractive thing about this game is its story line, which reflects the deep feelings of mothers and children. This can be shown in the background of this story, that is, the cat mother prepares lunch for her kitten's children, then learns to make sushi, and arranges them beautifully in detail in the lunch box. Moreover, there are many mazes in this game, which means that we can see that this game is actually not a very simple game that can be completed quickly in just a few hours. In the initial stages some lunch boxes may have only four places, which is relatively easy, but if there are nine, it will be more difficult for us to adjust the order of placing different sushi. Sometimes, this game can also show us some traditional Japanese food, ingredients and food preparation process. Moreover, the extraordinarily beautiful aesthetics of this game and the varied puzzles will gradually make many players fall in love with it. Besides, the interface of the whole game is very reasonable in all layouts, and the gameplay of this game will eventually become a bit complicated, but it is not completely beyond our control, so playing this puzzle game is very suitable for us to pass the time.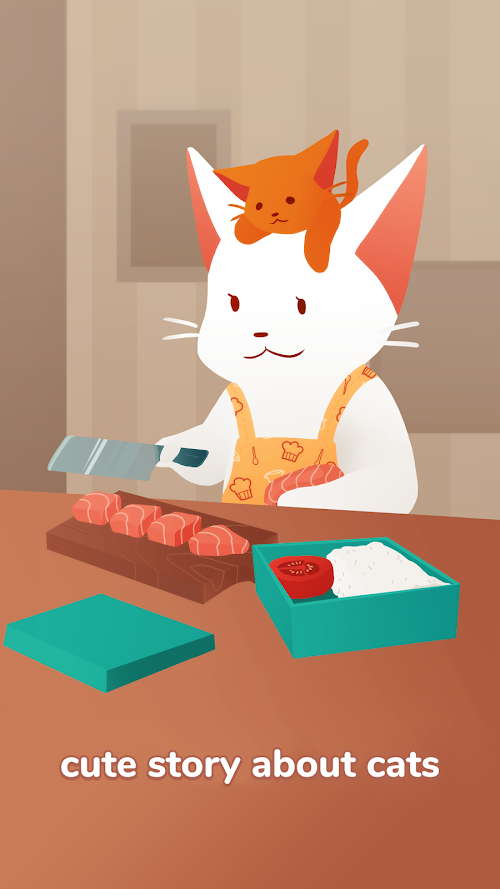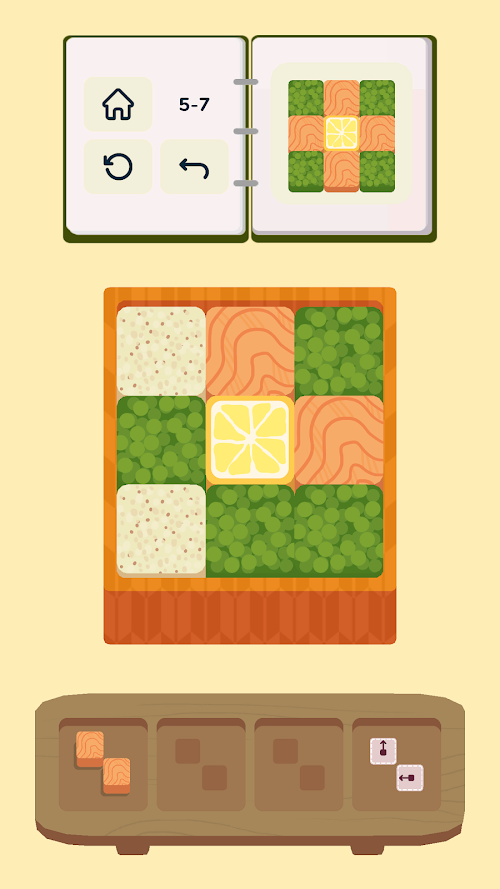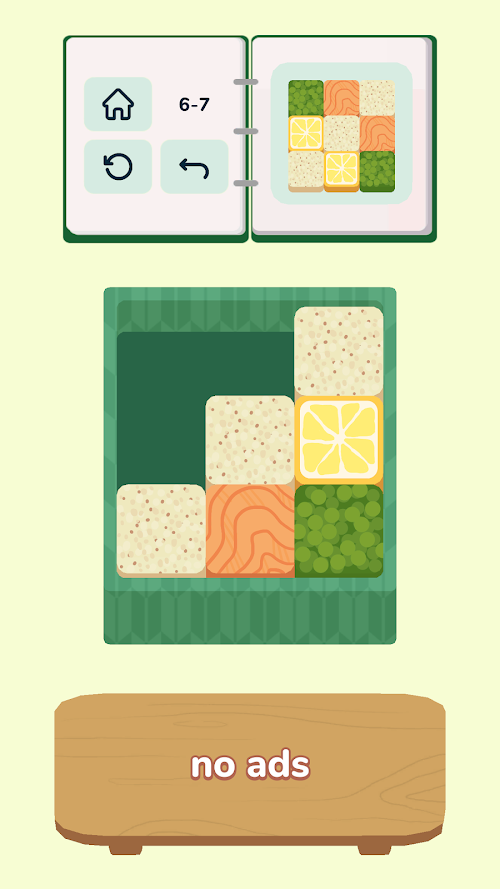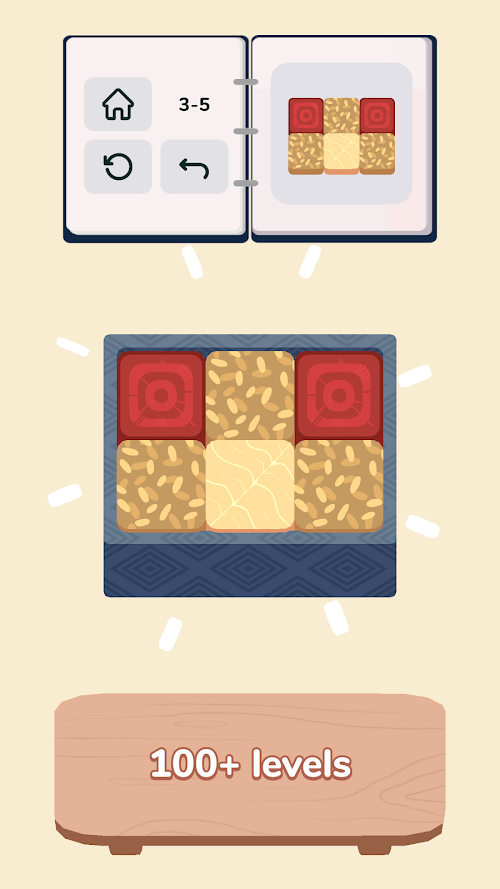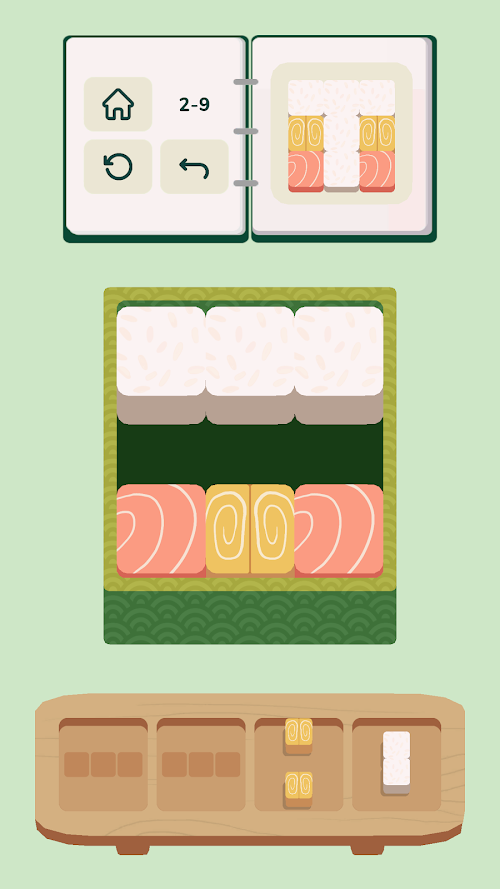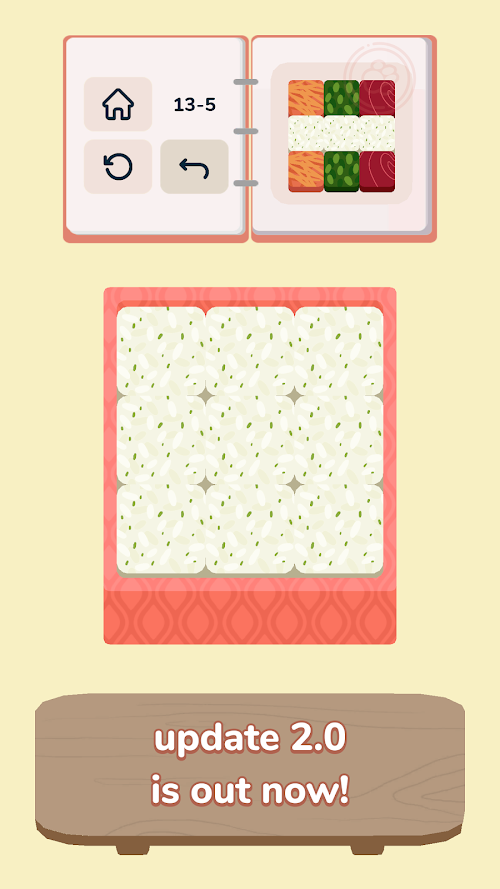 Advertisement
Get The Game
App Store $2.99


Google Play $2.99


We only provide official apps from the App Store and Google Play, which do not contain viruses and malware, please feel free to click!
Do you like this game?
Yes

by selecting
by selecting

No
Advertisement