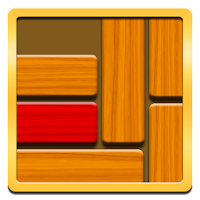 Developer :
Kiragames Co., Ltd.
Developer :
Kiragames Co., Ltd.
GAME INTRODUCTION
【Introduction】
Unlock Me is a classic puzzle game for anyone over three years old. Thousands of challenging levels and various modes help me enhance my problem-solving skills and hone my observation skills. Why not kill time with this tiny game?
【How to play】
I can see many blocks, some in the horizontal direction and some in the vertical direction when I start the game. There is a red block centered by many brown blocks. It is quite simple to get started, and my very clear task is to free the red blocks. On the left of the interface, an exit appears, and it is blocked by a lot of wooden blocks. Move these blocks, and I can drag the red one into the exit. I need to look at the first tile blocking the exit from the beginning, which will be the best method to solve the puzzle. Then I will think about whether to move left or right or up and down to clear the obstacle. After determining the direction of movement, I will make a trial in the brain, and then move the outermost wooden blocks with my fingertips. Sometimes I may need to move the tiles back and forth, looping them together, to get a higher score for the entire game.
Every movement will be recorded, and moves will be displayed in the upper right corner. A board will appear after I complete the levels, which tells my previous record and perfect record. The fewer moves I make, the more scores I can get. In addition to wooden blocks as moving elements, there are also elements such as golden balls. I definitely experience many of my favorite elements in thousands of levels and build confidence to challenge them. Sometimes I can see the effect of fireworks explosion and various dynamic effects. These brilliant special effects always catch my eyes. The retry button allows me to try more as long as I am not satisfied with previous performance. I can also share my excellent performance with others on different social media.
【Audio】
The background music is very dynamic and just my type so I can fully relax myself. Without lyrics, I can be immersed in the game and focus on removing the blocks. A special audio effect will appear as one block is removed, which fancies me most and gives me a sense of achievement. Besides, I will see scatted ribbons and hear happy music to celebrate my victory after each level is completed.
【Graphics】
This game is a puzzle game with the theme of moving blocks so the wooden blocks are what I mostly see. The wood grain on the wood block is clear and obvious, with a strong physical layer. I also love some wooden blocks scattered in front of the coffee cup in the official introduction video, which are as cute and petite as the hand-made wooden blocks in life. Unique shadows appear over the wooden blocks, creating a unique 3D stereoscopic effect. As I enter different game themes, the wooden blocks may also become rectangular pieces of chocolate. There are even white ice and snow on some wooden blocks, like small cookies that fall in the world of ice and snow. I can see single background colour which is to stand out the blocks so I can focus on puzzle-solving. Different themes have special colours and styles, some with Christmas elements, some with green and fresh natural elements.
【Game review】
I try this game for a long time from the beginning levels to hard modes, and you can also choose the appropriate levels to have fun. Each level will be ended in several minutes, so I can start the game regardless of time and location. I love the art design in this tiny game, which will change according to the theme. I can also constantly switch between casual mode and hard mode. Best game for me to take a break from a busy life.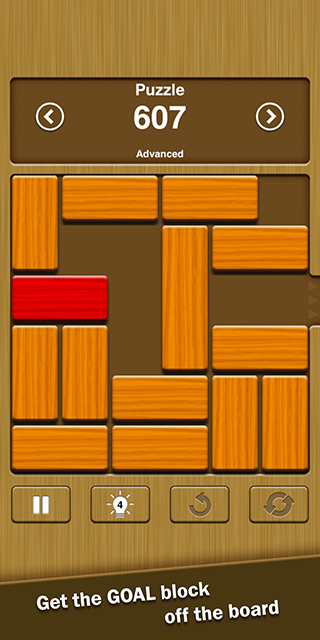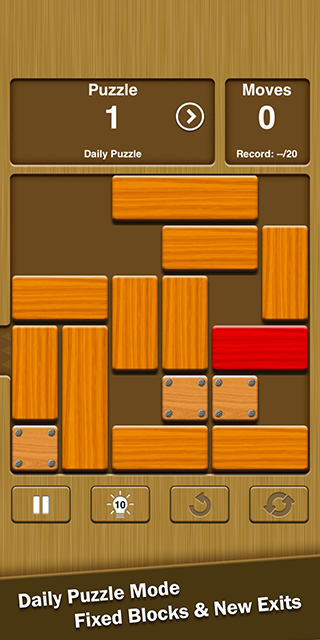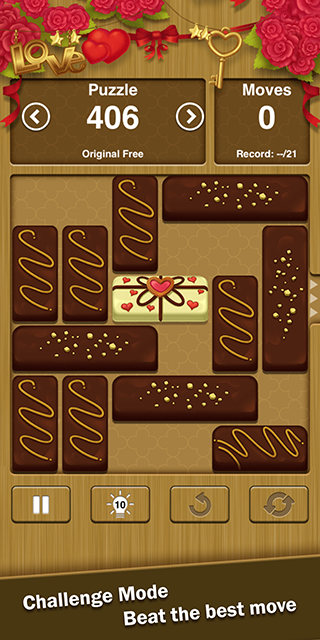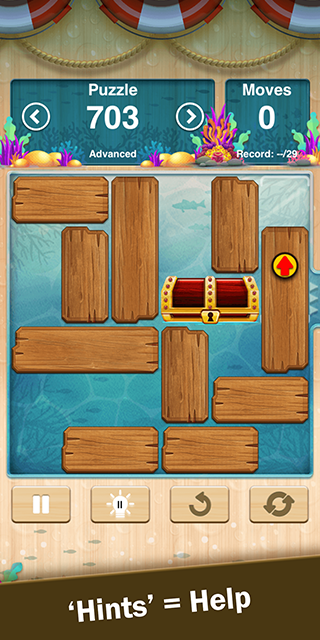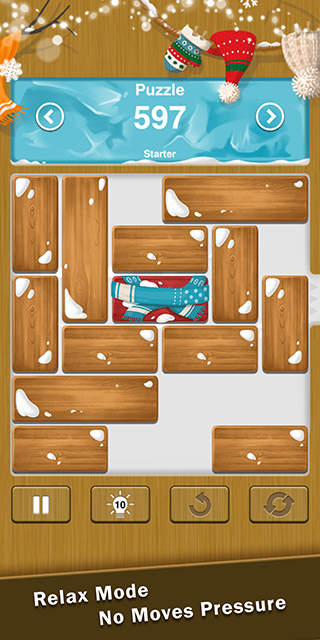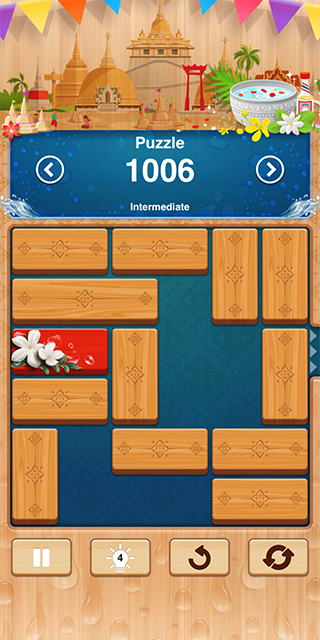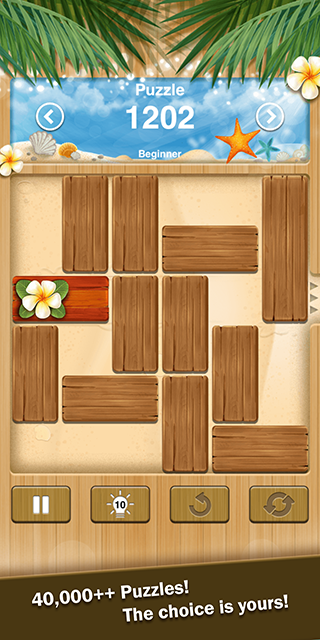 Advertisement
Get The Game
App Store $0.99


Google Play $0.99


We only provide official apps from the App Store and Google Play, which do not contain viruses and malware, please feel free to click!
Do you like this game?
Yes

by selecting
by selecting

No
Advertisement